Wispy Premade Lash Fans XL Tray 5D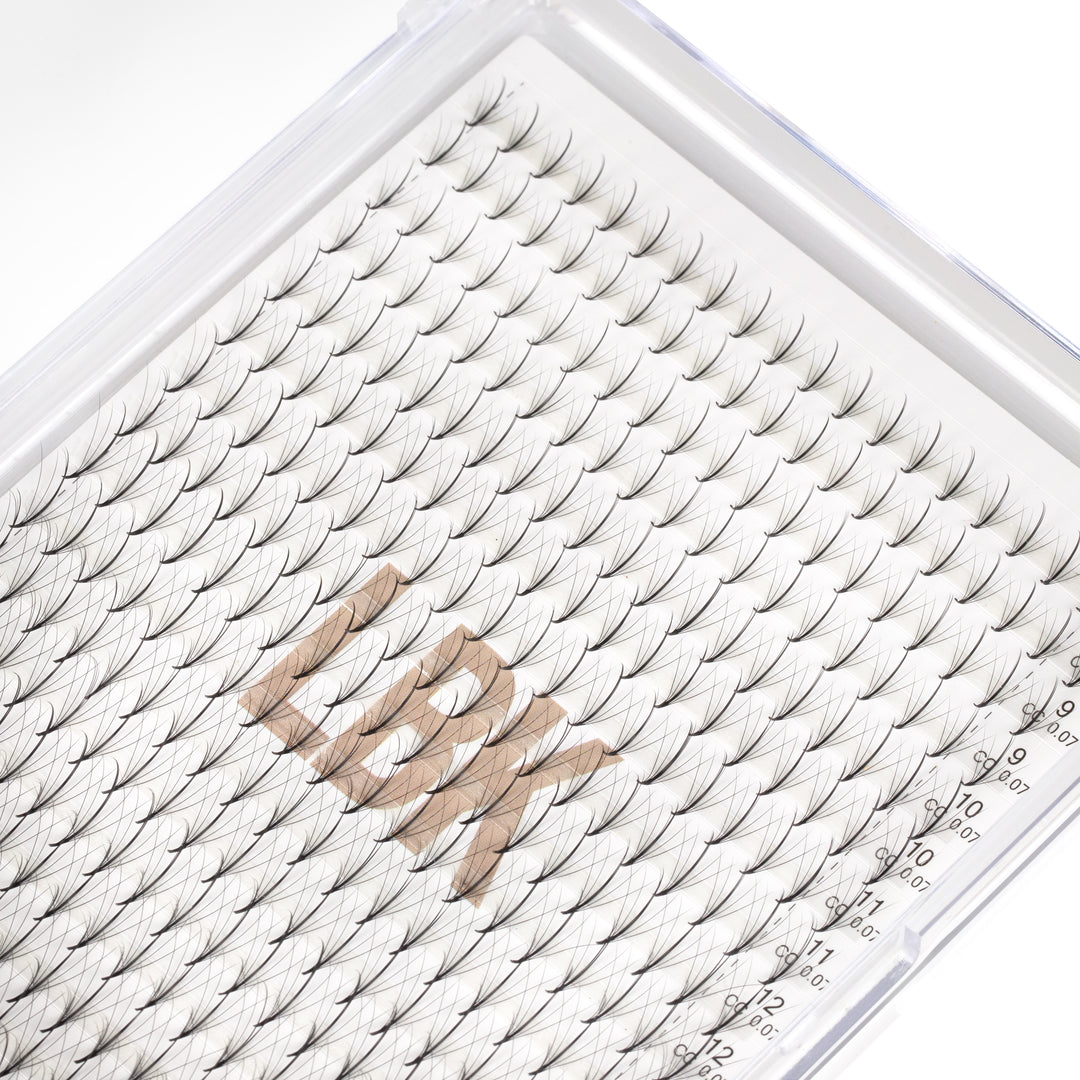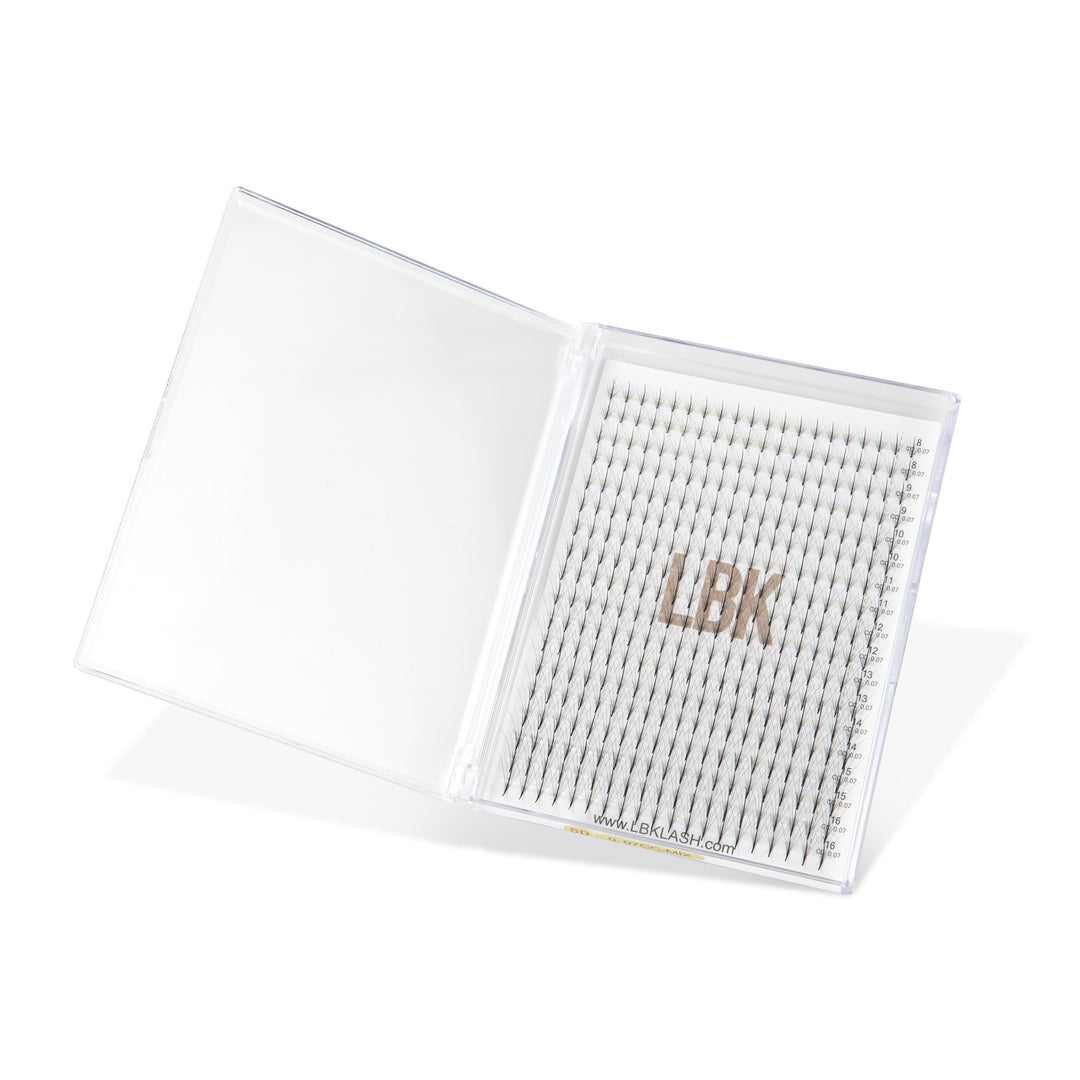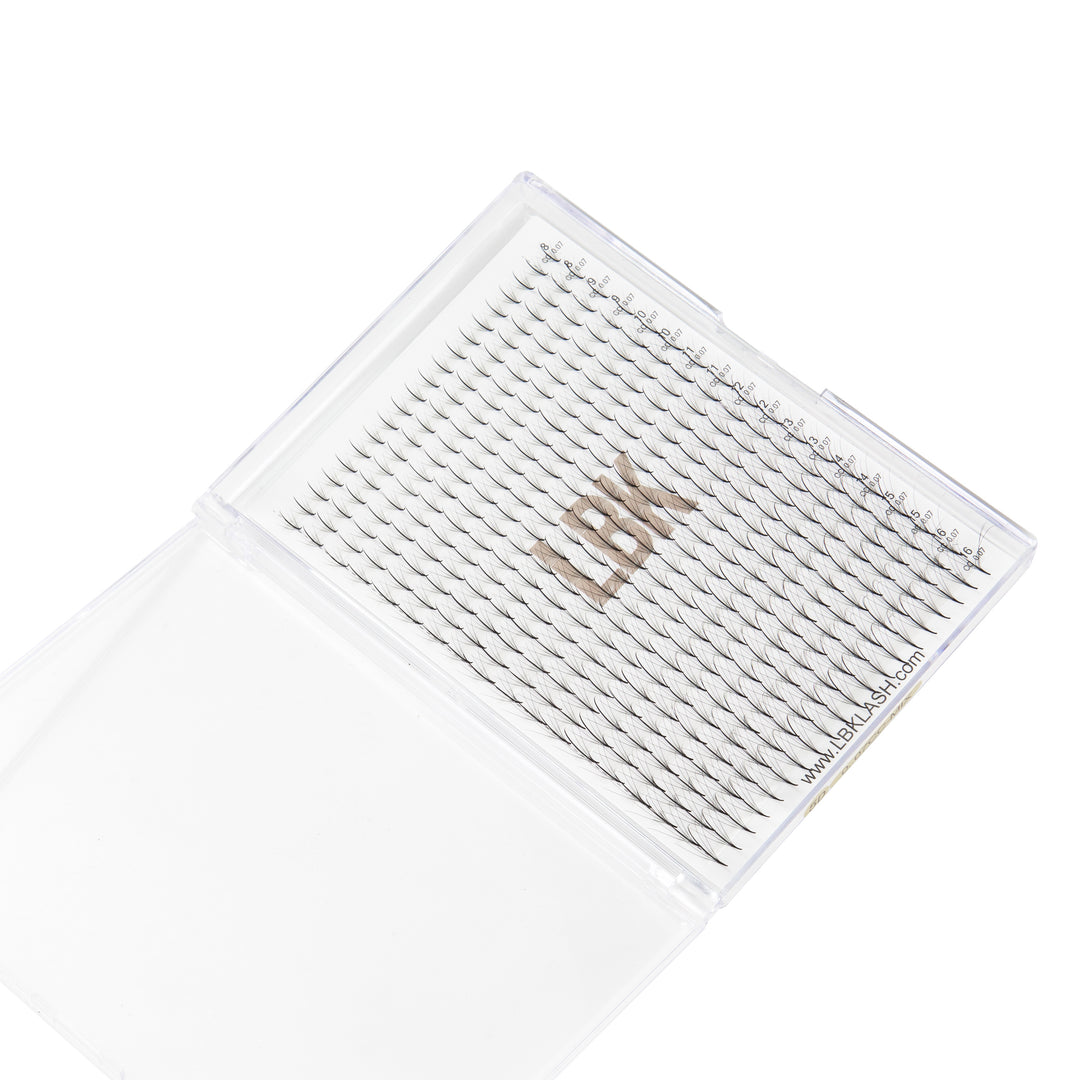 Our .07 5D Wipsy Premade Lash fan XL trays are like no other premade on the market

create a bold but spike/wipsy look in no time!
We are changing the game when it comes to our heat bonded Premade lash fans. Unlike ever before, our Premade Lash fans have the thinnest bases, are dark in color, soft touch and have a strong curl.
LBK Premade lash fans will guarantee accuracy and speed in your work. Whether you are a new lash artist or a master!

Each tray will hold: 
360 fans
18 rows
20 fans per row
Heat Bonded
Cruelty Free
Thin Bases
Vegan
wipsy/spike
Time is money and when you are spending too much time hand making your fans you can potentially lose out on more clients which is one reason why you need our XL Trays!
Financing is available with afterpay or shoppay, you must select pay in full for financing option. If you choose deposit the balance is due 24hrs before your class, we accept all major credit cards, cash or debit cards for balance.
FREQUENTLY BOUGHT TOGETHER