The Lash Bible: Lash Retention E-Book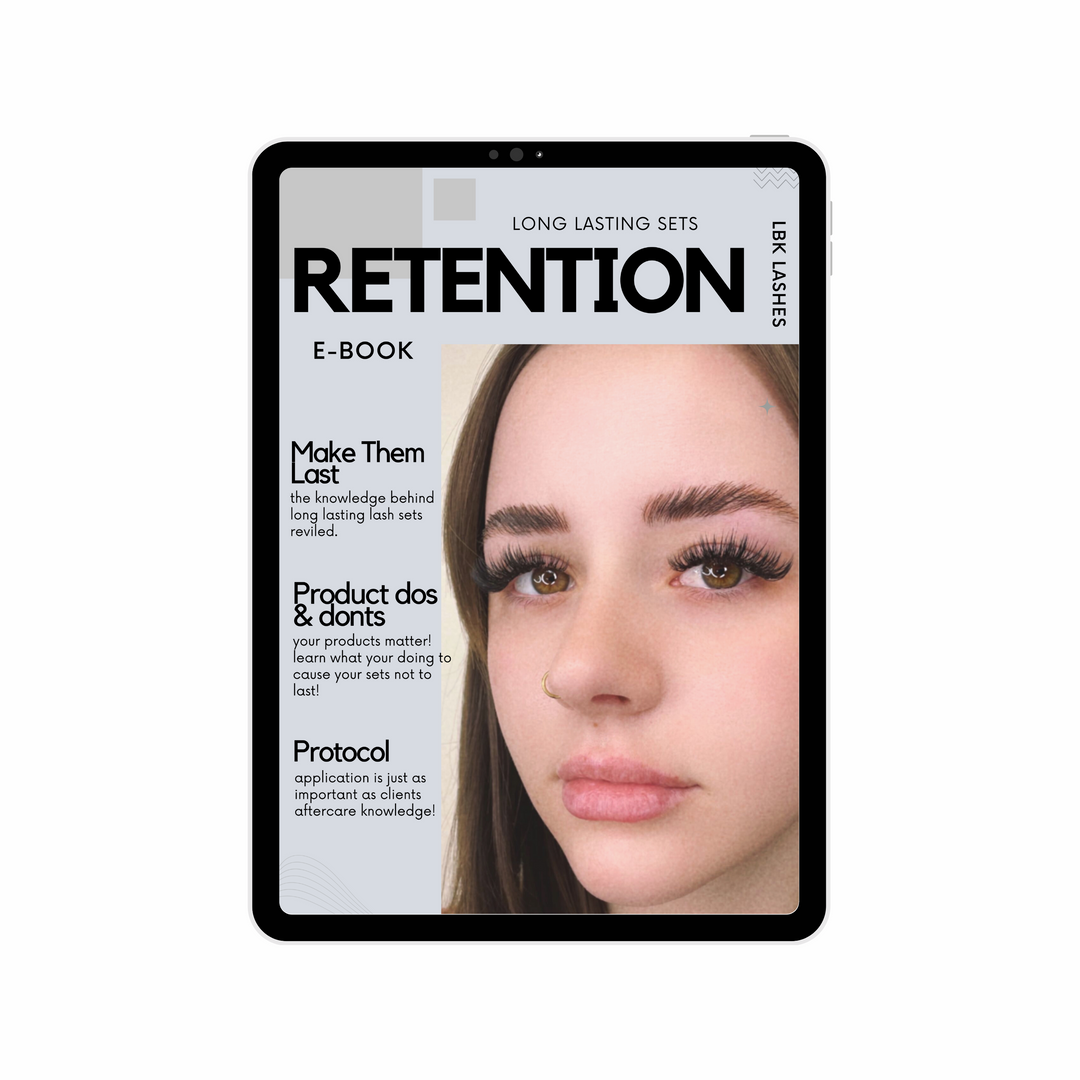 The Lash Bible: Part 3 (Guide to Perfect Retention)
Retention is one of the most under-talked about subjects in our industry. It's also a topic that is unclear to a lot of lash artist around the world who unfortunately struggle with how to graps such an important element to their business. In part III of the Lash Bible, i am revealing the ins and outs of retention and how you can maximize it. Helping to make sure that every lash artist around the world understands completely and throughly what retention is and how you can guarantee it to every client that comes to you. This is the knowledge that will change your business. 
Uncover the secrets to ultimate retention through this e-book! Discover what retention is, how it can be maximized, and the protocols and products that can influence it. You'll also learn what steps to avoid, as well as how to prepare clients for optimal results.. Arm yourself with the knowledge to achieve perfect retention with The Lash Bible.
*Disclaimer this is not a lash course. This is a digital e-book for retention*
ALL SALES ARE FINAL! No refunds will be given 
Financing is available with afterpay or shoppay, you must select pay in full for financing option. If you choose deposit the balance is due 24hrs before your class, we accept all major credit cards, cash or debit cards for balance.
FREQUENTLY BOUGHT TOGETHER