.05 Dark Brown Easy Fan Lash Tray Luxury Collection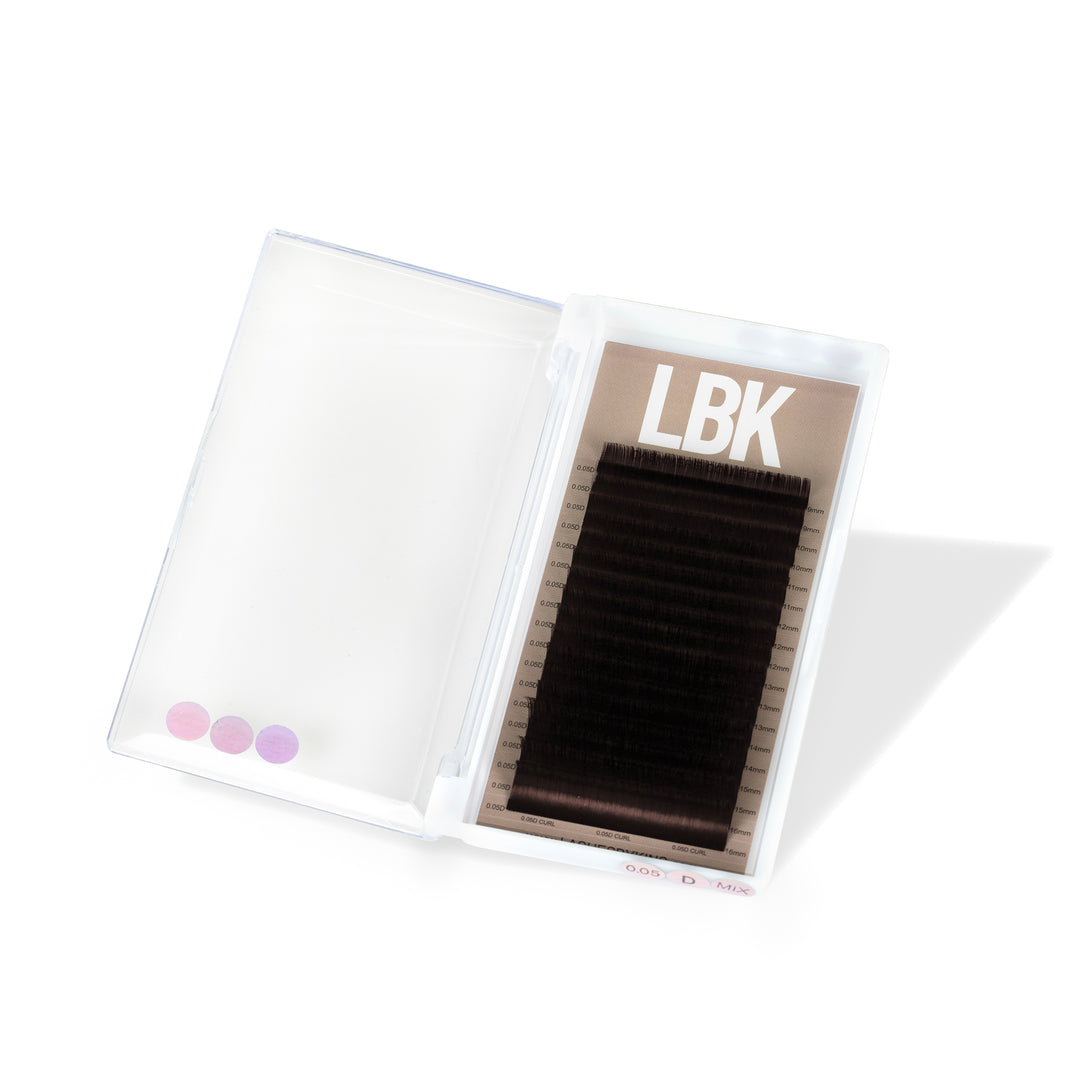 Our Luxury Collection Easy Fan Brown lash trays, you can quickly, easily and efficiently hand make volume fans. Our easy fan lash collections are designed with 2 layers so the lashes are more dense and a glue base of only 0.5mm compared to competitors with a 1mm. If you are struggling to make volume/mega fans, struggle with timing or just simply enjoy lashing smarter not harder than our easy fan collections will not disappoint. We supply the best easy fan lashes on the market!
-Now 18 lines per tray
-Foil backs
-Dark brown
Financing is available with afterpay or shoppay, you must select pay in full for financing option. If you choose deposit the balance is due 24hrs before your class, we accept all major credit cards, cash or debit cards for balance.
FREQUENTLY BOUGHT TOGETHER