Classic Lash Kit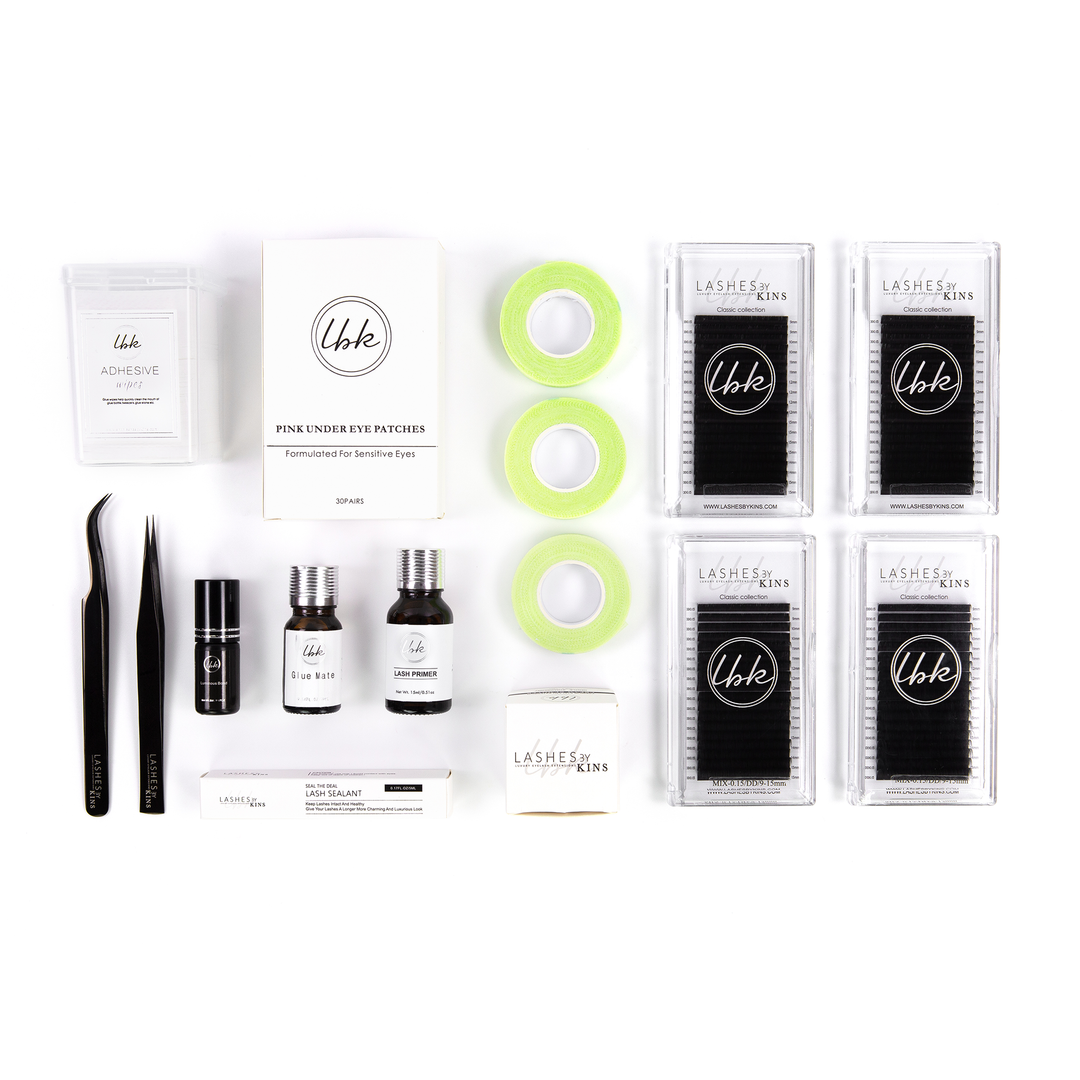 Our Classic Lash Kits are great for new lash artist, aspiring lash artist or trainers! Filled with everything kins uses in her trainings these kits have everything you need to start your lash career off right! Great for educators to supply to their students for trainings!
Kit Contains:
5 x Classic Lash Trays 
     -.15 C mixed tray x2
     -.15 CC mixed tray
     -.15 D mixed tray x2    
1 x Straight Classic Tweezer 
1 x Curved Isolation Tweezer 
1 x 5mL Luminous Bomb 
1 x 10mL Glue Mate 
1 x 5mL Seal the Deal Lash Sealant 
1 x 15mL Lash Primer 
1 x 10g Cream Remover 
1 x Pink Under Eye Patches 30 pack 
3 x Hypoallergenic Micropore Paper Tape 
1 x Adhesive Wipes 170 count 
*All mixed trays are 9-15mm 
*All lashes are synthetic fibers
Financing is available with afterpay or shoppay, you must select pay in full for financing option. If you choose deposit the balance is due 24hrs before your class, we accept all major credit cards, cash or debit cards for balance.
FREQUENTLY BOUGHT TOGETHER